When creating engineering software, it is paramount to have reference material at hand. This includes handbooks, textbooks, journal articles and even carefully vetted internet-sourced information.
I have always had a thing for books and remember as a young man walking into a very vast university library and realizing how much human knowledge, in fact all human knowledge was recorded in books. That was pretty mind-blowing to me at the time. I realized we were wholly dependent on books for the transfer of all knowledge gained over the centuries from one generation to the next. The printing press has generally been considered one of the most important inventions for human progress and I certainly can see that, yet we never give it much thought.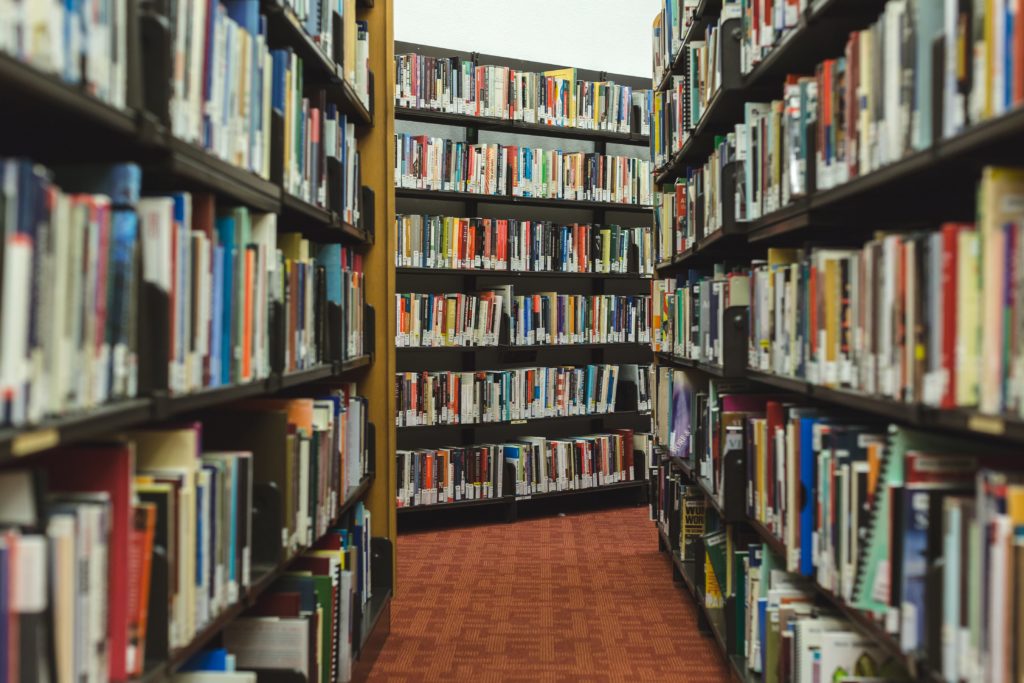 When I started the engineering-software.com website, I had a vision to create engineering software applications and I knew I needed the technical knowhow to support these efforts. I initially took advantage of the engineering library at the University of California, San Diego (UCSD), near where I live. With modest annual donations, I was able to obtain borrowing privileges and this helped immensely with consulting jobs I had a the time and for the development of new applications. But what I really wanted was a vast library at my fingertips, right in the home office. But as a fledgling young company, I had to do this on a shoestring budget.
The Library
Today I have such a library that any engineer would be proud of and it was painless to create because I did it over several years, bit by bit. This blog post can help anyone interested in doing the same.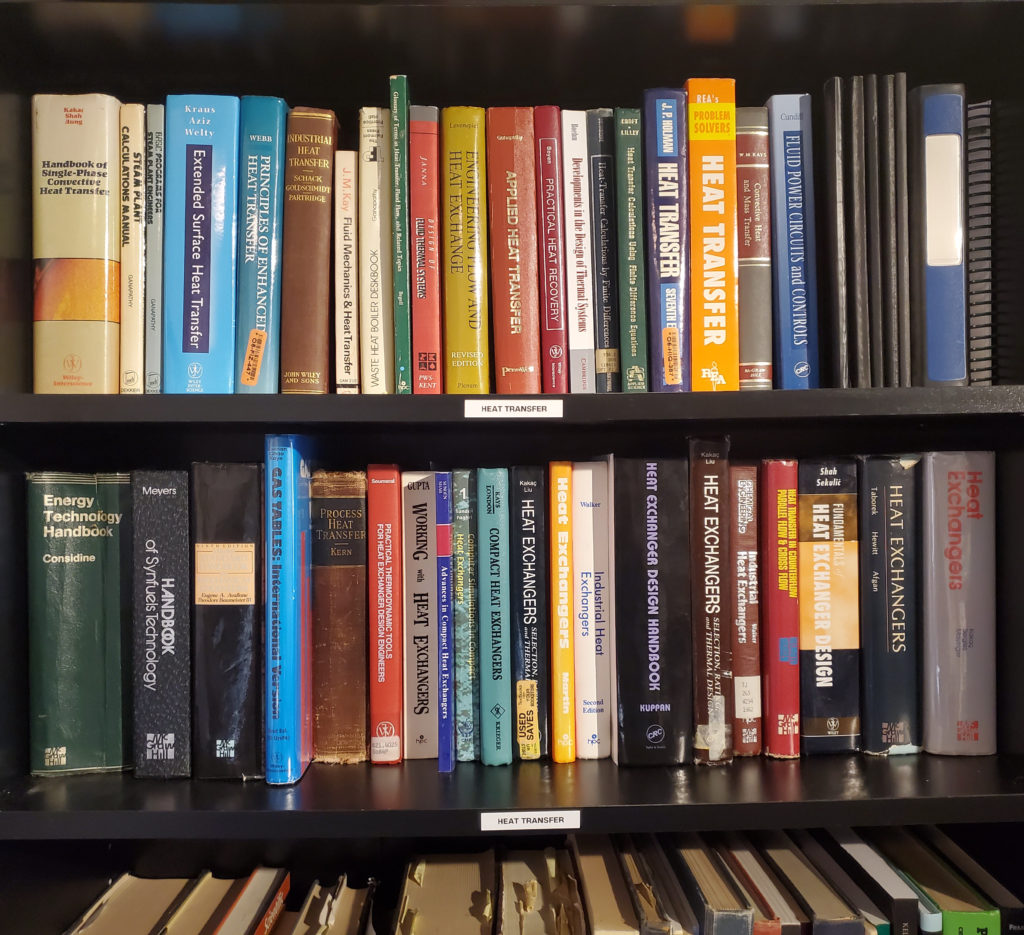 Step 1 – Bookcases!
First and foremost you need bookshelves! I have several of these, all purchased from IKEA because they are simple, inexpensive and work well. I currently own nine IKEA BILLY bookcases and they have served me well. They are currently priced at $49 and stand 79.5-inch high (about 2 meters). Moreover, they go together and are pretty much a stable commodity. I did not buy these all at once but as I needed them. I am happy to see IKEA still manufactures and sells these and the price has been stable over many years.
Step 2 – Economically accumulate books
The most economical way to stock your library is to buy used books. When you think about it, books in libraries have been there for years or even decades and have been used by many. So look for used books and you'll save a lot. Moreover, some books are out-of-print so used copies are often the only thing available. From my experience, most used books I've purchased are in remarkably good shape. I've only had a few that were pretty shopworn but even then, they were useable.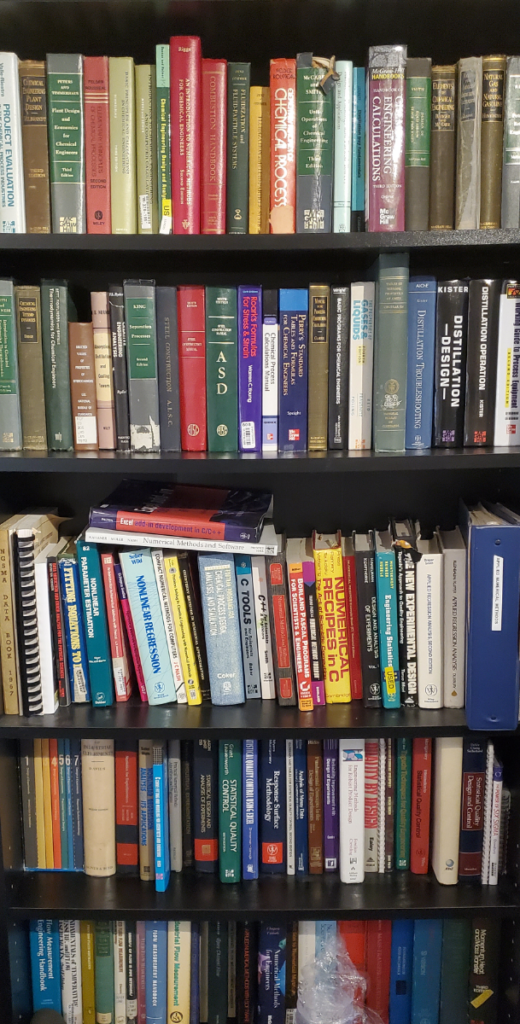 I've found Amazon.com is a good place to start but you can often find a better price on some competitor sites. I've bought books from each of these websites:
amazon.com
ebay.com
alibris.com
abebooks.com
Ebay allows you to put a watch on subjects and I have a few of these still active. I receive an email with new listings of books of that type and it often gives you an opportunity to snag a lower-priced book before someone else grabs it.
We own a domain engbookstore.com, currently being developed, where we plan to let you add a watch for a book and we will regularly canvas leading book websites to find a match that meets your criteria of price. If so, you'll get an alert by email. You'll also be able to search for a specific book and we will canvas a number of booksellers to find copies and pricing, saving you the trouble of going to several websites.
Digital Books
We are in a digital age and many books are now available in electronic form with the Amazon Kindle, iPads and other digital devices holding such content. From a visit the University of California San Diego (UCSD) campus, I asked a few students about how many of their books were electronic and the answer was one-half. That was three of fours ago. I'm guessing there are even fewer and fewer hard books today.
While digital books have some definite advantages, they do have some downsides. Such books are subject to deletion or even editing (think censorship). Amazon can remove books from your Kindle. A physical book does not have that downside. Moreover, there are events that could happen, albeit low probability, which would wipe out electronics and stored media. One such event is an EMP attack on a country. But even not-so-rare solar events, such as a Carrington event, could wreak much damage. Such an event happened in 1859 when computers did not exist so the event, while noticed by astronomers and scientists of the day, did not disrupt life.
Solid books simply have a persistence aspect to them that digital media does not. However, you can't easily carry more than a few solid books and this is where a Kindle shines. You can literally have a library in the palm of your hand and that may well be as important an invention as the printing press.
Good reading!